2022 Compliance Conference
Speaker Biographies
Adam S. Aderton is Co-Chief of the SEC Enforcement Division's Asset Management Unit, a national specialized unit that focuses on misconduct involving investment advisers, investment companies, and private funds. Aderton joined the SEC as an Enforcement staff attorney in 2008 and became an Assistant Director in 2013. Before joining the SEC, he served as a law clerk to Judge J. Frederick Motz of the U.S. District Court for the District of Maryland and worked in the securities litigation and enforcement practice at Wilmer Cutler Pickering Hale and Dorr LLP. He received his undergraduate degree from Truman State University and his J.D. from the University of Virginia.
Karen Aspinall is a Partner at Practus LLP. With more than 20 years of in-house and AmLaw experience, Aspinall is an authority on regulatory compliance matters involving SEC, DOL, CFTC, and NFA regulations. Prior to joining Practus, Aspinall served as Executive Vice President and Deputy General Counsel for PIMCO. She also served as Senior Vice President for Nuveen Investments and was an associate at both Morgan Lewis & Bockius and Dechert.
Karen L. Barr became President & CEO of the IAA in 2014, after serving as the IAA's General Counsel for 17 years. Under her leadership, the Investment Adviser Association has grown in both size and scope, enhancing the range of services, educational opportunities and peer-to-peer involvement for fiduciary investment advisers. Prior to joining the IAA, Barr was in private practice at Wilmer, Cutler & Pickering (now WilmerHale), where she represented clients in securities regulatory matters. Barr received her B.A. from the University of Pennsylvania and her law degree from the University of Michigan Law School. She is a frequent speaker on investment adviser issues.
Gail C. Bernstein is General Counsel of the IAA. She joined the IAA from the law firm of WilmerHale in Washington, DC, where she had been a Special Counsel in the Securities Department. While in private practice, Bernstein counseled clients on all aspects of financial and securities regulation. Bernstein earned her B.A. from the Hebrew University of Jerusalem and her law degree from Harvard Law School in 1988. After law school, Bernstein clerked for the Honorable Douglas P. Woodlock of the U.S. District Court for the District of Massachusetts and was an associate at the Boston law firm of Mintz Levin.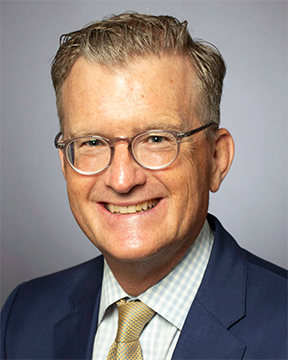 Drew Bowden is Chief Operating Officer of Western Management and brings more than 34 years of industry experience to his role. He joined the firm in 2021 after serving as Executive Vice President, General Counsel and Secretary with Jackson Financial, Inc. Previously, Bowden was the Director of the SEC Division of Examinations, as well as Chief Operating Officer, General Counsel, and Executive Director with Legg Mason Capital Management and Deputy General Counsel with Legg Mason, Inc. He holds a B.A., summa cum laude, from Loyola University, where he was in the Honors English Program, and a J.D., cum laude, from the University of Pennsylvania Carey Law School.
Letti de Little is the Chief Compliance Officer for Grain Management, LLC, a private equity manager focused on the telecommunications sector and headquartered in Washington, DC. Prior to Grain, de Little was the Chief Compliance officer for Cartica Management, LLC. She has also served as Corporate Counsel at Charles Schwab & Co. Inc., where she covered alternative investments and private placements and capital markets matters, and as Corporate Counsel and Compliance Associate at Partner Fund Management, LP. She graduated from the University of Virginia, received her J.D. from Tulane Law School and is a member of the New York State Bar.
Mark J. Dowdell is Assistant Regional Director of the SEC's Philadelphia Regional Office within the Examination Program and serves as Co-Chair of the Marketing Sales Practices Working Group within the National Exam Program. He has more than 30 years of experience with the SEC. Dowdell has conducted and/or reviewed more than 1,000 investment adviser and 80 mutual fund examinations and has participated in more than 50 enforcement referrals. He was awarded the Examination Award of Excellence from the SEC in1997, and the Excellence in Leadership and Douglas Adams Awards in 2020.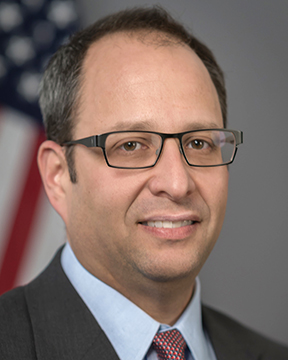 Daniel S. Kahl is Acting Director of the SEC Division of Examinations. He joined the exam program in 2016 as Chief Counsel and was later named Deputy Director. Formerly, Kahl was Assistant Director in charge of the Investment Adviser Regulation Office in the Division of Investment Management at the SEC. Prior to joining the Commission in 2001, he worked at the Investment Adviser Association, FINRA, and the North American Securities Administrators Association. He received his B.S. from Penn State University, J.D. from Southern Methodist University, and LL.M. (Securities) from Georgetown University.
Ian J. McPheron is Head of Legal-Americas and board member for Aviva Investors, overseeing the team responsible for all legal and corporate governance matters in the U.S. and Canada. Prior to joining Aviva Investors, he spent 14 years at Harris Associates serving in several senior capacities, including Interim General Counsel and Deputy General Counsel focused on mutual fund, global investment advisory, and governance issues. He has also held senior legal and compliance positions with Calamos Advisors and Morgan Stanley/Van Kampen Investments focusing on open-end and closed-end funds and institutional and high net worth accounts. Ian also contributed to the treatise Regulation of Investment Companies by Lemke, Lins and Smith.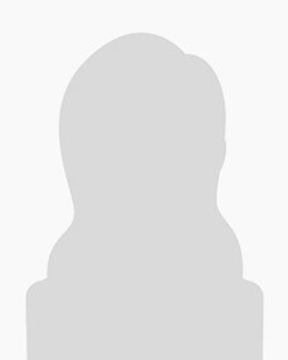 Aliya Robinson is Senior Legal Counsel, Legislative and Regulatory Affairs for T. Rowe Price, leading the Legislative and Regulatory Affairs team's work on all retirement-related public policy issues. Robinson has more than 20 years of experience, previously working at The ERISA Industry Committee and the U.S. Chamber of Commerce. She has advocated for retirement legislation and testified on retirement and compensation issues before Congress, the Department of Labor, and the Department of Treasury. Robinson is a graduate of New York University School of Law, where she also received a Master of Laws in Taxation. She received a B.A. in Economics and African studies from Yale University.
Allen Xiao, CFA, is the Deputy Chief Risk Officer for Amundi US. Previously, Xiao was the North American Regional Head of Risk for Aviva Investors. He is a member of the CFA Institute's ESG Verification Subcommittee, focusing on developing verification procedures for ESG Disclosure Standards, a member of the Steering Committee of GARP Chicago, and CFA New York Performance and Risk Analytics Group. He also sits on the Advisory Council of Fellow of Canadian Securities Institute promoting investment education. Xiao has extensive experience in risk, compliance, and audit. He is a CPA in the State of Illinois and a Director's Scholar at University of Oxford EMBA program.