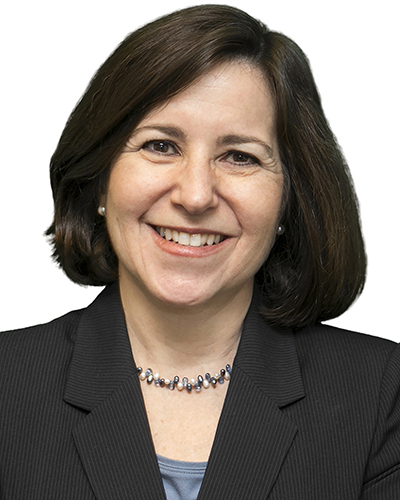 2022 IAA Policy Outlook: Changes Ahead, Changes Behind
January 10, 2022
---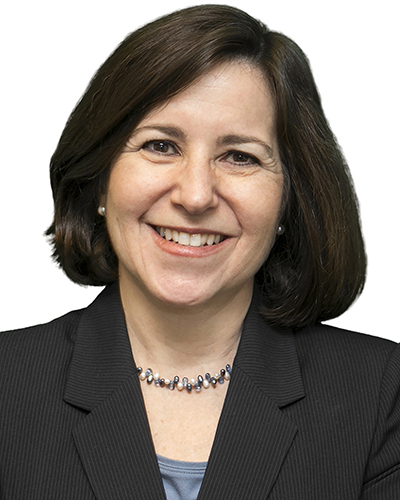 The IAA is proud to have advanced the interests of the investment adviser community in 2021 – with the strong support and involvement of our members. As highlighted in our 2021 Year in Review, the new Administration pursued an ambitious policy agenda focused on sustainable investing, tax and retirement issues, proxy voting, fiduciary responsibilities, digital advice and digital engagement practices, and more. In the second half of December alone, we submitted comments on four regulatory proposals related to proxy voting, ESG, and adviser reporting of holdings. The policy proposals initiated in 2021 and expected this year will have profound impacts on how advisory firms do business, how they serve their clients, and the costs of doing business.
The IAA will continue its vigorous advocacy with policymakers to make sure your interests – and your clients' interests – are well represented. The IAA and the advisory community will benefit from your feedback and support in pursuing our policy agenda. Below are just a few of the many issues we are focused on in 2022:
Tax and Retirement. With your help, the IAA successfully opposed certain tax and retirement provisions in the Build Back Better Act that could have adversely affected advisory firms and their clients. Those provisions – which would have unnecessarily and severely limited the investment choices that retirement plan sponsors and investment advisers could consider for certain retirement accounts – were dropped from the bill as passed in November by the House of Representatives. As Congress considers new versions of Build Back Better, we will continue our engagement on your behalf.
We continue to advocate in favor of the bipartisan SECURE Act 2.0 legislation (H.R. 2954). Among other things, it would increase the age for required minimum distributions (RMDs) from 72 to 75, allow 403(b) plans to invest in collective investment trusts (CITs), and increase catch-up provisions. We also will continue to advocate that Congress restore and expand the deductibility of advisory fees for clients.
Sustainable Investing. The IAA has been actively engaging with both the SEC and the Department of Labor on sustainable investing. We strongly support policies that facilitate advisers' ability to engage in sustainable investing and will continue to call on policymakers to be strategy neutral – fostering, but not mandating, sustainable investing. We anticipate that the SEC will propose new rules early this year calling for more climate-related disclosure by both issuers and asset managers. The SEC may also propose rules related to issuer disclosure of human capital issues. In addition, we anticipate that the DOL will finalize its ESG proposal this year, taking the view that climate-related issues can be financially material. We will be seeking your input on these proposals as we develop our positions and comments.
Anti-Money Laundering. The Administration's regulatory agenda includes a proposal that would impose AML rules on investment advisers. The IAA successfully opposed previous attempts to impose such rules, arguing that brokers and banks are better positioned to detect and prevent such activity. Stay tuned on this front.
Fiduciary Duty and Form CRS. Advisers have been required to give retail clients a two-page disclosure – Form CRS – since July 2020. We remain concerned that Reg BI and Form CRS could exacerbate investor confusion and we will monitor and assess the impact. We also continue to urge the SEC to conduct investor testing on the effectiveness of Form CRS to clearly describe the differences between advisers and broker-dealers. In that vein, we continue to believe and advocate that advisers are permitted to use the term "fiduciary" in their Form CRS in places where the language is not otherwise specifically prescribed, consistently with the Form's instructions. We expect the SEC's inspection and enforcement programs to focus on Form CRS and to further sharpen their focus on advisers' adhering to their fiduciary duty.
Proxy Issues. A series of significant SEC and DOL actions in the prior Administration threatened advisers' ability to vote their clients' shares in their clients' best interest. As the current Administration is seeking to amend or repeal at least some aspects of those rules, the IAA is urging policymakers to change rules that make it more expensive and more difficult for advisers to vote their clients' shares.
There are a great many other policy challenges ahead in 2022. Policymakers are grappling with digital assets, with new rules expected this year. The SEC is expected to mandate that the financial services industry switch from T+2 to T+1 (or even T+0) for trade settlements. The SEC is also focused on private fund issues, changing the regulation of money market funds, and addressing exchange-traded products and the bond markets. We are working with policymakers as they consider rules to enhance diversity in the asset management industry.  We are working with legislators and regulators to ensure a level playing field for active and passive management, especially in proposals regarding retirement security. We continue to educate policymakers, media, and the public that both active and passive strategies have valuable and important roles to play in investment management in the best interest of clients and the markets. We urge you to get involved with these initiatives!
We look forward to working closely with you, our members, in 2022 to address these critical challenges and opportunities. As always, we welcome your feedback and suggestions.
On behalf of the entire IAA team, we wish you and your families a Happy New Year and we thank you for your continuing support of the IAA!