Fiduciary Duty and Investments in DC Plans | Three Tips for Plan Sponsors
November 22, 2021
---
Plan fiduciaries are charged with acting in the best interests of plan participants.
What does that mean in practice, especially when it comes to selecting investments for defined contribution plans?
In the IAA Active Managers Council webinar Fiduciary Duty and Investments in DC Plans, Alison Douglass and Christina Hennecken of the law firm Goodwin Procter talked about how courts have interpreted fiduciary duty under ERISA, in conversation with Kevin Lyman, Director, Global Thought Leadership, Invesco.
Douglass opened the session by outlining the basic obligations of plan fiduciaries under ERISA which, she noted, are some of the highest duties under the law.
Fiduciaries have a duty of loyalty which means that they must act solely in the interests of plan participants,
They also have a duty of care meaning that they must act prudently, thoughtfully, and with diligence,
Fiduciaries must act consistently with plan documents, and
They must diversify the plan's investments to reduce the risk of large losses.
Of course, applying these basic principles to real-life management of a defined contribution plan isn't always straightforward. And not surprisingly, many of the decisions made by plan fiduciaries have been the subject of litigation.
As a result, the courts have played a large role in interpreting the basic ERISA obligations. Hennecken summarized three general themes from the court decisions:
Takeaway 1. "It's all about process." Courts recognize that even the most prudent fiduciaries can't predict market behavior. Therefore, when courts have evaluated actions taken by fiduciaries, they have focused on whether there is an appropriate process in place for selecting and monitoring investments.
Takeaway 2. Fiduciaries should focus on the value-for-cost proposition. However, when considering available alternatives, fiduciaries must be careful to make appropriate comparisons.
In addition, courts have consistently recognized that fees are just one dimension of the investment decision-making process. Fiduciaries are not required to choose the lowest cost option but to consider whether fees are appropriate given the value offered. Therefore, Lyman noted, fiduciaries can consider both actively managed and passive fund options, since they can play different roles in a portfolio.
Watch the complete webinar or read the white paper Selecting, Evaluating, and Monitoring Investments in DC Plans: A Legal Perspective by Alison V. Douglass and Christina Hennecken, Goodwin Procter LLP.
Takeaway 3. Offering a range of investment options can be appropriate. ERISA doesn't require fiduciaries to offer a particular mix of investment options nor does it preclude any strategies, including active management.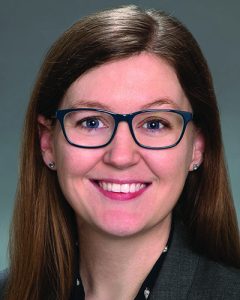 Douglass and Hennecken had three tips for plan fiduciaries as they review investment options:
Stay focused on plan participants. "As a fiduciary, you can't act out of self-interest," stressed Douglass. "Making decisions based on fear of litigation can be inconsistent with fiduciary responsibility." In one lawsuit, plan sponsors were found to have violated their fiduciary duty because they acted out of fear of litigation rather than as a result of the examination of the merits of that investment.
Douglass also emphasized that fiduciaries shouldn't be making decisions to avoid administrative work. "There is work involved in overseeing any kind of investment," she added.
Pay attention to documentation. Douglass suggested that investment policy statements which afford fiduciaries sufficient discretion to make decisions are consistent with ERISA's principles. Tying the hands of fiduciaries is not consistent with ERISA or with court decisions, she noted.
In addition, Douglass noted the importance in litigation of the documentary record of factors that fiduciaries considered when making investment decisions, particularly when they involve "more complex products."
Recognize that there is no silver bullet. "No set of investment options can completely immunize fiduciaries from litigation," cautioned Douglass. "There is no silver bullet." Instead, as Kevin Lyman noted, investment choices should be "fit for purpose." For example, an actively managed option may be more appropriate for addressing certain material economic considerations, such as ESG factors.